Watson and the robotic eye.
Somewhere in my city, there is a bus going around with a large Sherlock Holmes ad on it. But, the image doesn't quite fit perfectly. And a bit of the bus sticks through it…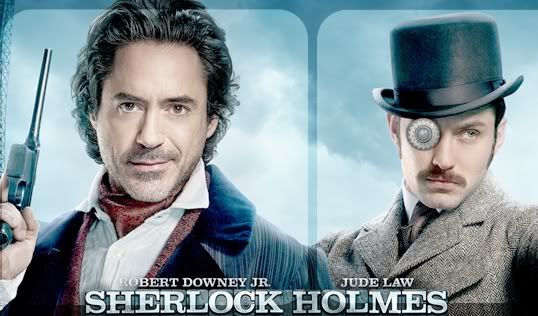 …making Watson look like he has a ROBOT EYE.
Now it is STUCK in my head and has become…REAL…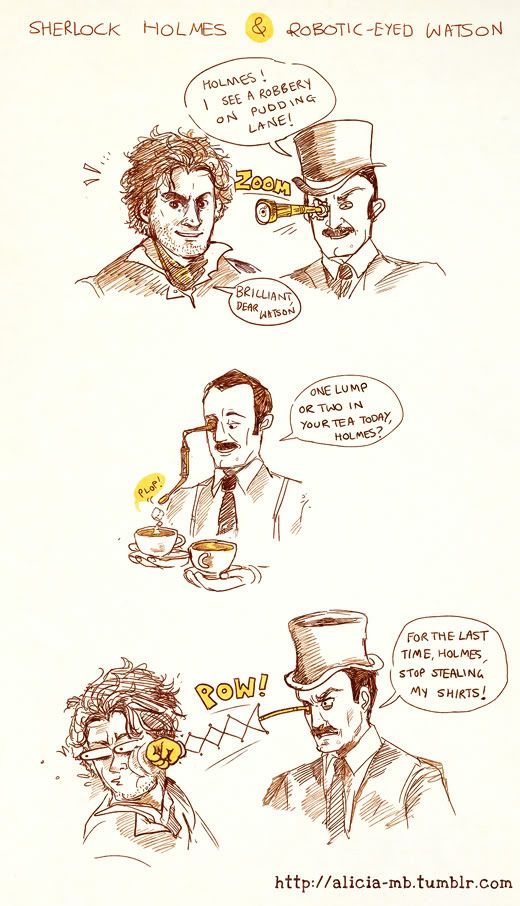 Jesus why does my sherlock look like beethoven meets burtons sweeney todd?